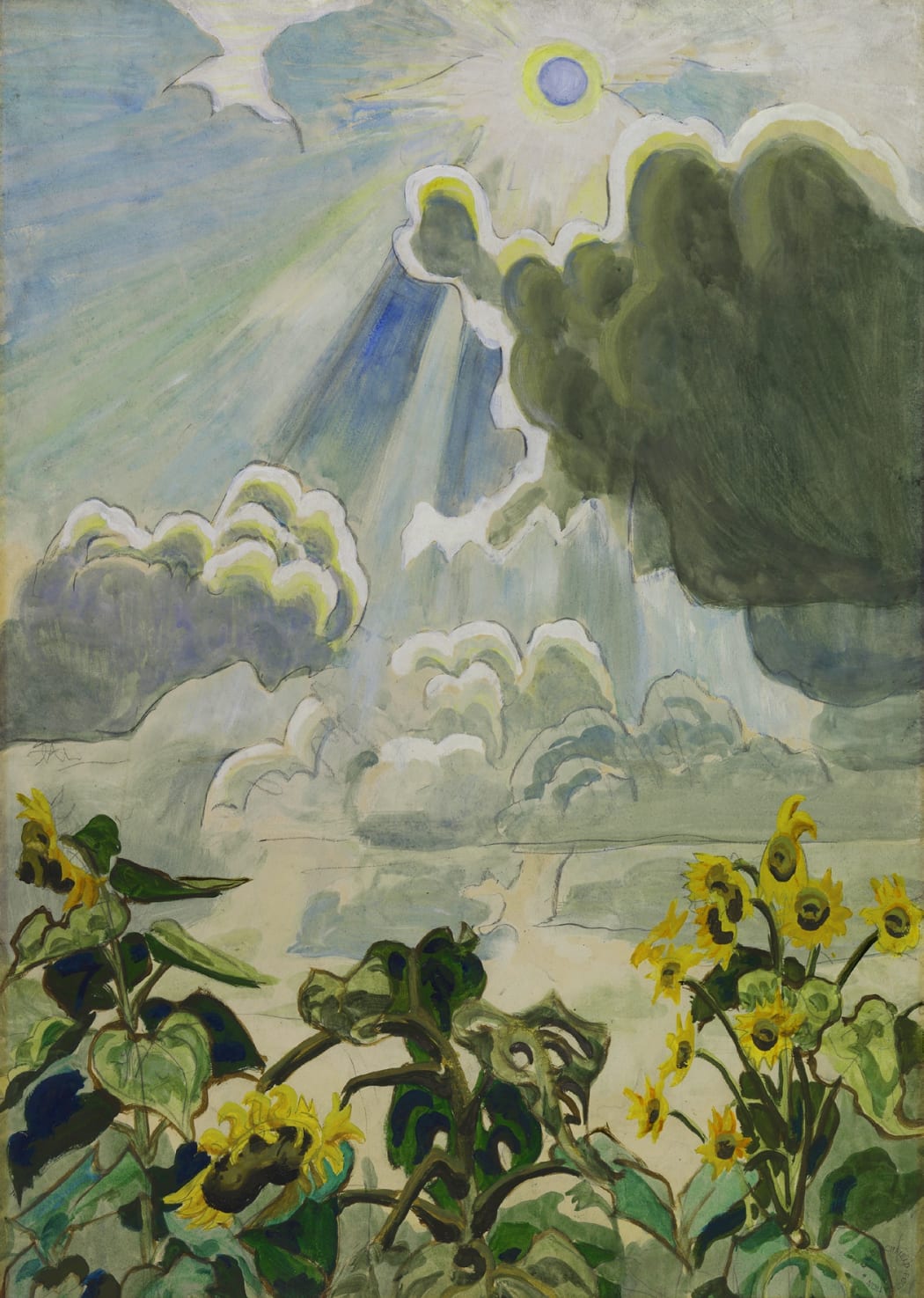 In the months-long monotony of pandemic lockdown, we're all looking to new areas for inspiration and escape.
Many have commented that Edward Hopper may be the poet laureate of loneliness and the perfect statement of life in isolation – but Andy Samberg, of Saturday Night Live and Lonely Island fame, may be the first to observe the magical escapist effects of the art of Hopper's friend and colleague, Charles Burchfield:
"I don't know how Charles E. Burchfield would feel about this, but it takes me to the place of the covers of the old Lord of the Rings books," Samberg told The New York Times.
Burchfield developed his "Lord of the Rings"-esque fantastical quality while staring at his own wallpaper: for decades, he worked at a wallpaper factory in Buffalo, New York.
He found a release by observing and recording the magical quality of nature around him, with all its strange energies and auras inscribed in his own personal hieroglyphics.
"There's something supernatural and fantastical that really opens my brain when I look at it."
No scholarship has yet emerged on Burchfield's appreciation for Tolkien, but certainly the painter would be pleased to hear of brains being opened.